We are Directline Translators
Translation Services
The World Rely On
Certified and trusted professional translation services at the speed of your business in over 250 languages by qualified , sworn and certified translators.
Certified & Highly rated
Giving Your Business A Global Voice
Trusted by countless companies, embassies, courts and foreign ministries. We offer the world's most accurate translation services to the global clients
Unmatched Translation Services
Services Serving more than 6,000 global brands worldwide, Directline translators provides a range of customised, affordable translation, interpretation and localisation services to suit your multilingual needs, across multiple industries, content types and platforms. We made it our mission to deliver your stories globally on time, in any language.
Legal & Law
Legal translations are only performed by translators with a strong background in the field of law translation.
Life Sciences
Directline translators can offer professional expertise at great rates and guarantee the most comprehensive medical translation solutions.
Retail
The consumer and retail industry is all about reaching out to many people to get them to buy their products.
Game Localization
We understand the importance of having only the native speaker translators handling the gaming translation material.
Government
Government agencies trust directline's ability to provide top quality linguists with high-level security clearances for sensitive projects.
Energy Translation Services
Translation services for the energy and power industry must be clear, concise and accurate. Directline can always help you in this regard.
Technology
we deliver technical translation services and interpreting to Information Technology and Telecommunications companies
Education
we provide education translation services for elementary and secondary schools, higher education institutions, and organisations
Medical
Directline translators is the best way to translate medical documents with precision. Many medical organisations rely on us.
Directline translators provide a range of customised, affordable translation and localisation services to suit your multilingual needs.
Directline translators specializes in translations between English, French, German, Dutch, Spanish, Italian, Scandinavian and 250 languages.
We help clients succeed on global markets by providing them with the best possible language services.
Why Choose Us
Armed with a global network of translators, we can translate anything into over 250 languages, guaranteeing client satisfaction. We're happy to provide free price quotes for any document, user manual, website or software localization project. In order for us to live up to our promise of an outstanding service, each job is assigned to linguists with specializations in various languages who work for our company.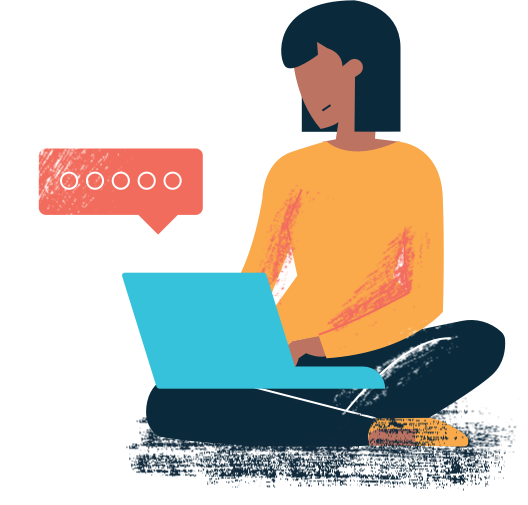 English
We create accurate and powerful localised content that truly reflects the diversity of each European region.
German
Whatever type of document you need translated, your order will be served by a proper native German translator.
French
We will customize the translation according to their different perception of foreign texts.
Arabic
Our Arabic translator and interpreter teams have specific backgrounds in an array of industries. We interpret and translate
Chinese
Our network of experts in Chinese translation services provides top-quality linguistic support.
Italian
Provide Italian translation, interpreting and localization services. We can offer top-quality translations in any subject area
Spanish
A good Spanish translator doesn't know the words; he knows the ranges of possible definitions.
Swedish
We have, and will successfully use our rich experience of translating from English into Swedish.
250 other languages
We provides high quality, professional translations accross over 250 languages, our services will help you improve your global strategy.
Ready to translate with Directline?
To date, we've served more than 6,000 brands worldwide from a variety of industries, including technology, marketing, legal, finance, government, automotive, life sciences, travel, games, manufacturing and media. Could your industry be next?
Scale Fast
Our platform and our network of professionals are here for you.
Technology
Language and translations are driven by people.
On-Time Delivery
Most Lyngva projects are delivered before your deadline.
Social Responsibility
We respect all our employees and partners.
Global Language Coverage Experts in Over 250 Languages
We operate from London, UK , Lagos, West Africa, Nigeria, California, US, Dubia, UAE, Abuja, Nigeria, and Madrid, Spain with representations in other countries. Right from the start we have welcomed large and small clients, from corporations to one-man consultancies.
Our Professional Translators are Native Speakers
Directline translators is a professional translation company which offers exceptional language expertise services. We have experienced team, flexible prices, and international quality certification.
University Of Tokyo Press
Overcoming the three-way challenges of translating a multidisciplinary, multi-author project in the most difficult language pair.
Leading Academic Publisher
Under double back translation, the project required us to first forward translate the English text into Japanese and then back translate the Japanese translation into English.
OUR REACH
Industry
Expertise
Our team of expert translators all have a specific expertise, skills and relevant background to handle projects that require a deep understanding of specific industries.
3589
Brands Served
We translate meetings, presentations, negotiations. We provide consecutive interpretation.
6987
Projects Localised
We offer translation from and into 250 languages. Law. Pharmaceutics and Medicine. Marketing.
78596
Deadlines Met
All projects are delivered within agreed deadlines. Most of projects are delivered before your deadline.
Directline foundation and creating powerful translating network

Directline company became a member of internationally known association of companies engaged in translation, internationalization, localization, and globalization industry. The association is called GALA. It gave us the opportunity to learn the experience of world's industry leaders, participate in the international conferences, receive key industry news

Lingua Translating create department incorporating End-to-end solutions

In June, when we began knocking on the doors of judges and attorneys while looking for our first interpreting work, we had no idea we were about to build one of the world's most authentic and impactful language companies.

The document translations department was created

The Document Translations Department was created and the company finally hit $5,000 in sales for translations in one month.

The company continued to grow, offering translations to multinational companies

The company interpreted for the Noriega Trials and Miss Universe. The first project management system, ALphafour, was also implemented. The company continued to grow, offering translations to multinational companies and handling large scale projects.

The company was ISO 9001 certified

The company grew from 50 employees in 2000 to over 100 in 2010 with the addition of the website translations department and a state-of-the-art in-house studio. The company was ISO 9001 certified and moved to its new headquarters in Coral Gables, FL.

The company launched dynamic new identity

In November, Lingua announced the unveiling of its new brand and website, which captures its spirit as a results-oriented, forward-thinking language company, known for successfully solving complex language challenges.